Global Road Damage Detection Challenge 2020
A Track in the IEEE Big Data 2020 Big Data Cup Challenge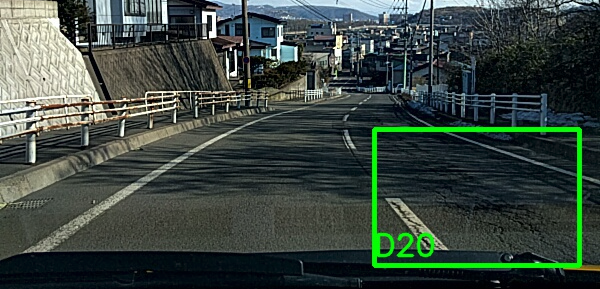 Latest Updates
Apr 25, 2020: web site of the challenge opens, the task is revealed,
May 1, 2020: Training Data - releasing date has been postponed to May 10, 2020 due to the ongoing pandemic COVID'19!
Description of the Tasks
Participants need to propose an algorithm that can automatically recognize the road damages present in an image captured from any of the following three countries: India, Japan, and Czech. The recognition implies the detection of the damage location in the image and the identification of the damage type.
Important Dates
This competition
will continue to be on the site.
Schedule of Data Release:
Release of Training Dataset - May 10

th

Release Test1 – May 15

th

Release Test2 – Sept 10

th
Important dates:
Apr 25, 2020: Website of the challenge opens, the task is revealed
May 10, 2020: Training Data - releasing date has been postponed to May 10, 2020 due to the ongoing pandemic COVID'19!
Till then, interested candidates can explore the previously uploaded datasets on our GitHub page to have a glimpse of the data similar to the one to be used for this competition.
Sept 25, 2020: Deadline for submitting the source code & the solutions, End of the competition
Oct 5, 2020: Announcement of winning teams, Sending invitations for submitting papers for the special track at the IEEE BigData 2020 conference
Oct 25, 2020: Deadline for submitting invited papers,
Nov 10, 2020: Notification of paper acceptance,
Nov 20, 2020: Camera-ready of accepted papers due,
Dec 10-13, 2020: The IEEE BigData 2020 conference (special track date TBA)